BlanketPOs which use a PO Line control method will close automatically when the Control Lines are complete.
BlanketPOs which use a PO level control must be manually closed. They will remain open even after the Control Amount has been reached. This allows changing the PO Control Quantities, perhaps after making another agreement with the Vendor to extend the Blanket.
A BlanketPO cannot be closed if it has a Firmed Release line which is new or partially received. All Firmed Releases need to either be received or canceled.
Any BlanketPO can be forced closed by using the "Close PO" utility in the PO Settings window.
Steps To Close a Blanket PO
Select the PO in Blanket PO Entry
Select Actions >> PO Settings
Click CLOSE PO.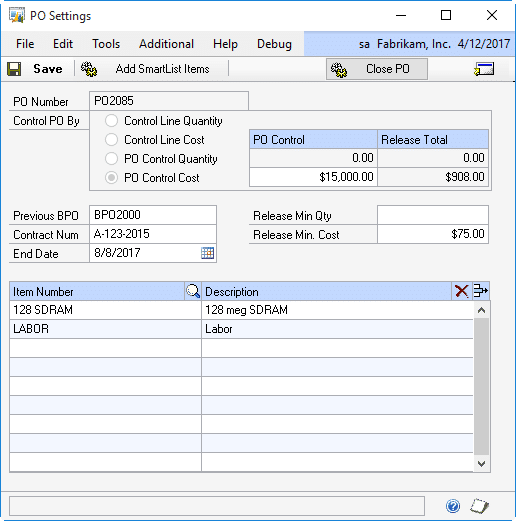 You will be asked to confirm you are ready to close the PO. Closing the PO cannot be undone because the PO is automatically moved to history after it has been closed.
If auditing is enabled, you will also be required to enter a reason for closing the PO.