Navigation: from the MO Generator window >> GoTo Button >> Error Log, and also Transactions >> Manufacturing >> MOGen Error Log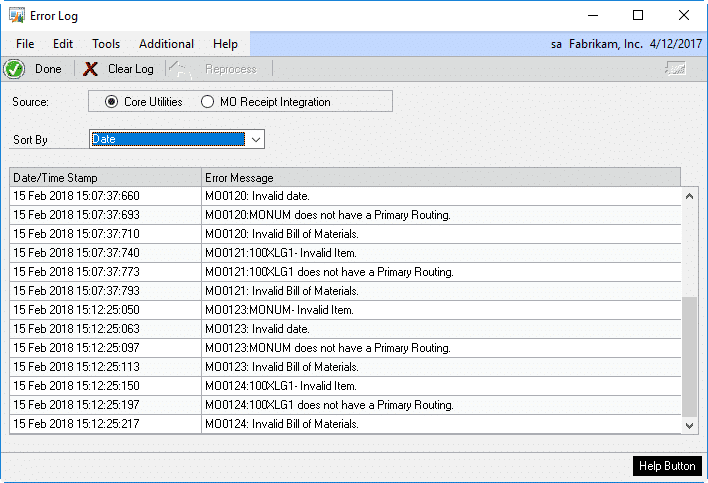 This window shows errors coming from the Core Utilities and MO Receipt Integration. Errors are recorded in W7158ErrLog in the company database.
Source: Select the source, Core Utilities, or MO Receipt Integration
Core Utilities
Sort By: The Core Utilities error log can be sorted by Date or Manufacture Order Number.
Clear Log: The Clear Lot button is only available when viewing the Core Utilities log.  Clicking Clear Log will remove all records from the log file.
MO Receipt Integration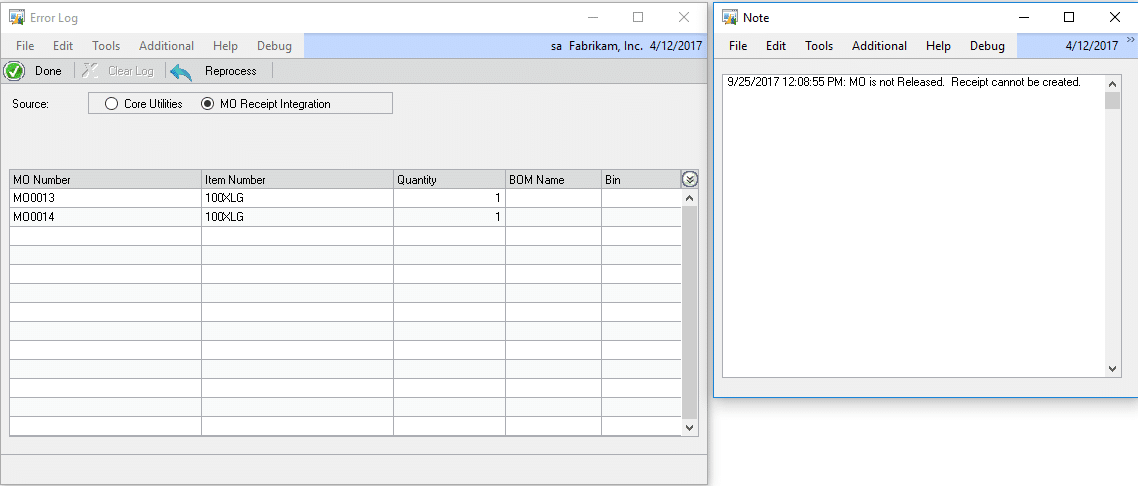 MO Receipt Integration performs a large number of validation checks on each Receipt and records all errors in a Note attached to each record.  The MORI Error Log shows only MO Receipts that currently have an Error Status (Status = 1 in W7158MOHdr).
Click on a line in the scrolling window to view the Error Note attached to the MO.  The Note window can be left open, and it will redisplay when other MOs are selected.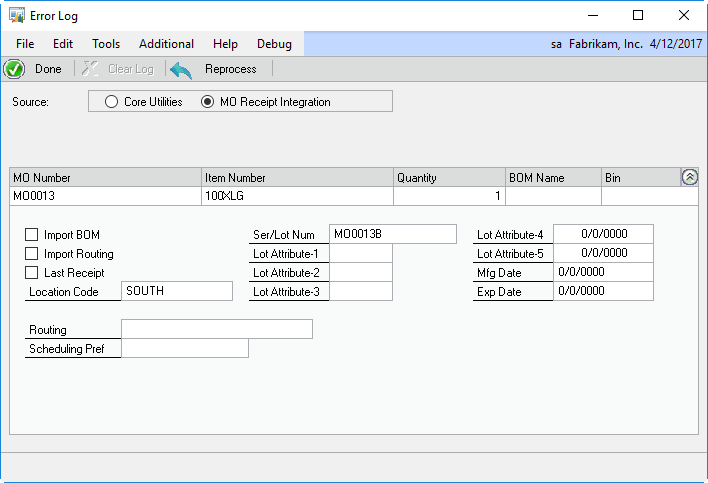 Click the Show Detail button to view additional information about the MO Receipt.
REPROCSS: Click the Reprocess button to reset the Status on the MO back to zero. This will cause MORI to pick-up the MO Receipt again the next time it runs.