Require Included Items prevents de-selecting configuration options in Sales Configurator that have been set as "Included" options. Normally GP will automatically add "included" items to the configuration, but it allows removing them from the configuration.
Setup
Navigation: Tools >> Setup >> Manufacturing >> MFG PowerPack Setup
Mark the box next to "Configurator – Required Included Options", then click DONE.
This feature will be enabled for the current user. All other users must close GP, then log-in again to enable this feature.
Using Require Included Items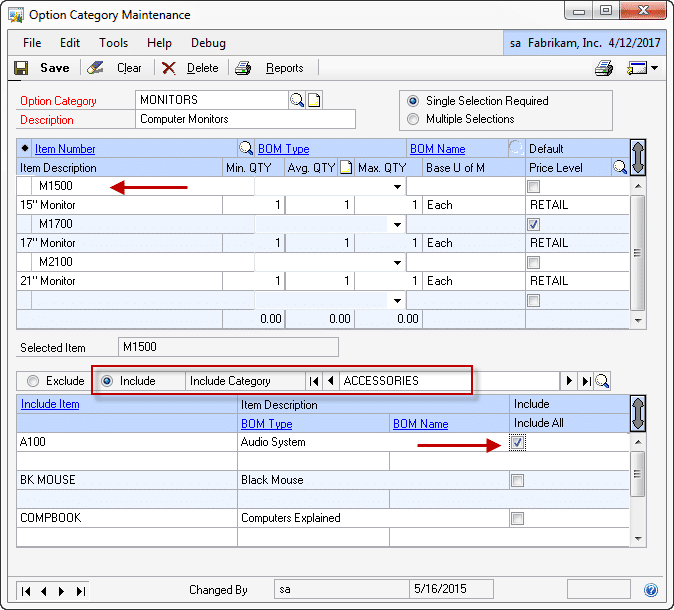 Included options are set up in the Option Category Maintenance window (Cards >> Manufacturing >> Sales Configurator >> Options). "Included" items are included when another item is selected. As shown above, if the M1500 Monitor is selected, the A100 Audio System from the ACCESSORIES Category is "included".
When building the Configuration in the Sales Configurator window(below), if the user attempts to unmark an "included" item, they will be prevented from doing so, and be warned: This item is a required, included, item.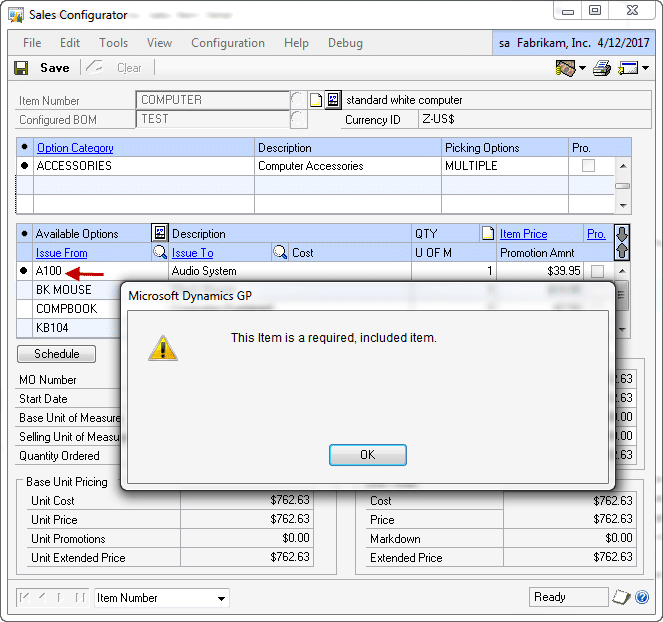 If the Option Category is set to "Single Selection Required" and the user attempts to select another item from the same Category that has a "required, included item", they will not be allowed to do so because it would force the "required" item to become unmarked. They will be warned: Selecting this Item would unmark a required, included item.