Configured BOM Naming automatically creates the Bill of Materials Name for a BOM generated from Sales Configurator. The BOM Name is created from the sales document number and the line number. This tool provides an automated naming convention for Configured BOMs.
Setup
Navigation: Tools >> Setup >> Manufacturing >> MFG PowerPack Setup
Mark the box next to "Configured BOM Name", then click DONE.
This feature will be enabled for the current user. All other users must close GP, then log-in again to enable this feature.
Using Configured BOM Naming
When you open the Sales Configurator window the Configured BOM Name will automatically be created.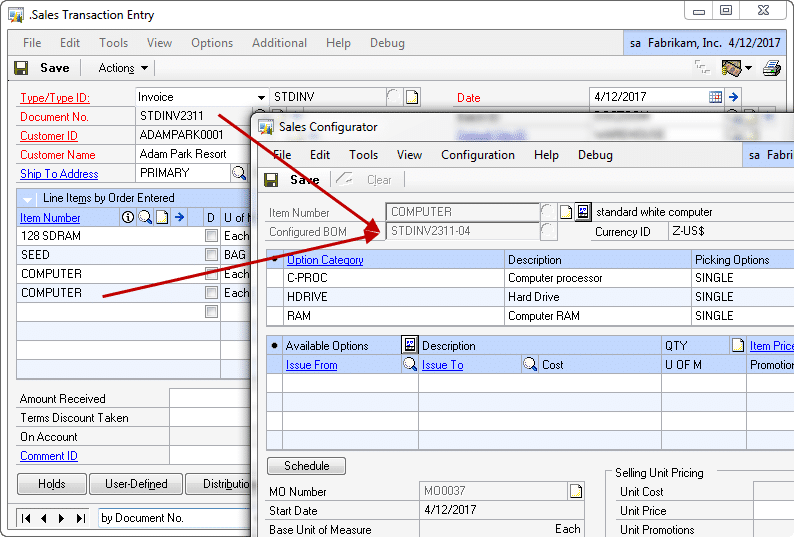 The BOM Name is a combination of the SOP Document Number, a Dash, and the SOP Line Number (such as ORDST2232-01).
If the combination of the SOP Document Number and the line number exceeds 15-characters (the maximum length of the BOM Name field), you will receive a message saying that the auto-generated BOM Name will exceed the length of the field, and that the name must be manually created. The BOM Name will not automatically be generated.
In the event that the sales document has a large number of lines, the numbering sequence will continue and expand from a 2-digit number as needed to accommodate the number of lines (such as ORDST2232-103).