For many manufacturers there is only one routing for each item, and as a convenient naming convention the Routing Name is always set to the Item Number.
This Tweak will automatically create a new Routing Header when a new Item Number is entered in the Routing Sequence Entry window.
Setup
Navigation: Tools >> Setup >> Manufacturing >> MFG PowerPack Setup
Mark the box next to "TWK: Auto-Create Routing Header".
Click DONE on the MFG PowerPack Setup window. This Tweak will be active immediately for the current user. Other users will need to close GP, then log-in again to activate it.
Using Auto-Create Routing Header
Navigation: Cards >> Manufacturing >> Routings >> Routing Entry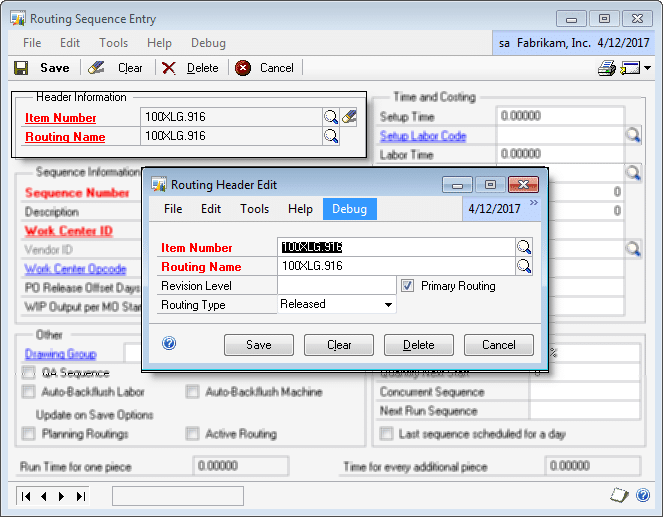 Enter a new Item Number that does not yet have a Primary Routing. Press the Tab key to move out of the Item Number field.
In the background a Routing Header will be created with the Routing Name equal to the Item Number. The Routing Header will also be marked Primary and set to Released. This new Routing Name will then automatically display in the Routing Name field on Routing Sequence Entry.