After entering the Item Number on the Routing Sequence Entry window, if a Primary Routing exists for the Item it will display automatically.
Setup
Navigation: Tools >> Setup >> Manufacturing >> MFG PowerPack Setup
Mark the box next to "TWK: Default Primary Routing".
Click DONE on the MFG PowerPack Setup window. This Tweak will be active immediately for the current user. Other users will need to close GP, then log-in again to activate it.
Using Default Primary Routing
Navigation: Cards >> Manufacturing >> Routings >> Routing Entry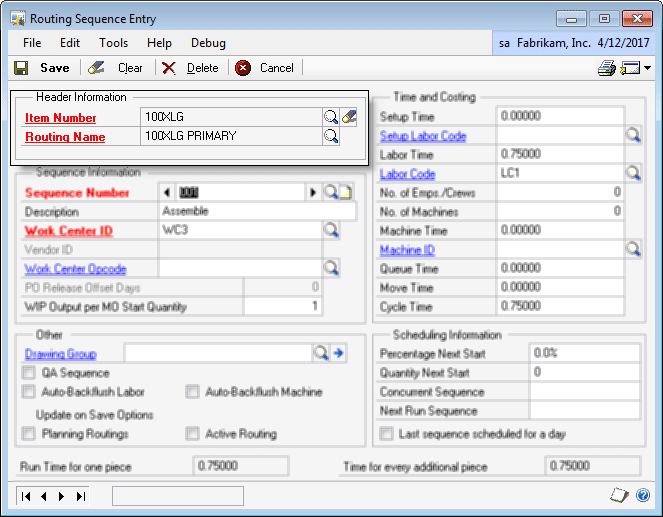 Enter an Item Number, or select one from the Lookup. The Routing Name field will populate automatically with the Item's Primary Routing (if one exists).