Allow Discontinue adds the ability to change the Item Type of non-Sales Inventory type items to Discontinued. GP normally allows only Sales Inventory type items to be Discontinued. With this Tweak enabled, Service, Flat Fee, Miscellaneous and Kit items can all be set to Discontinued.
Setup
Navigation: Tools >> Setup >> Company >> Setup GP PowerPack
Mark the box next to TWK-INV: Allow IV Discontinue, then click DONE.
The feature will be enabled for the current user. Other users must restart their Dynamics GP client to enable this feature.
Using Allow IV Discontinue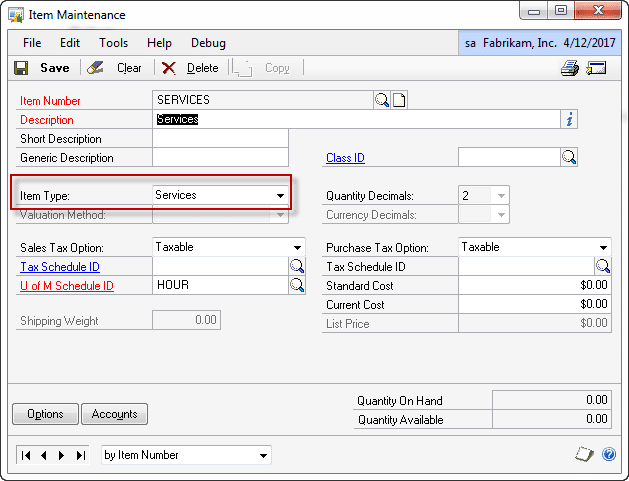 Locate a Services, Miscellaneous, Kit, or Flat Fee item that needs to be discontinued. Change the Item Type to Discontinued and click SAVE.