SmartList Hide TreeView expands the available screen space for the results window (the "listview") by hiding the navigation pane (the "treeview") and stretching the listview to fill the entire window. SmartList Hide TreeView toggles between hiding the treeview and showing the treeview.
Microsoft added similar functionality in GP2013 R2.
Setup
Navigation: Tools >> Setup >> Company >> Setup GP PowerPack
Mark the box next to TWK-SYS: SmartList Hide Treeview, then click DONE.
The feature will be enabled for the current user. Other users must restart their Dynamics GP client to enable this feature.
Using SmartList Hide Treeview
In SmartList select Additional >> Hide Treeview (ctrl + 8).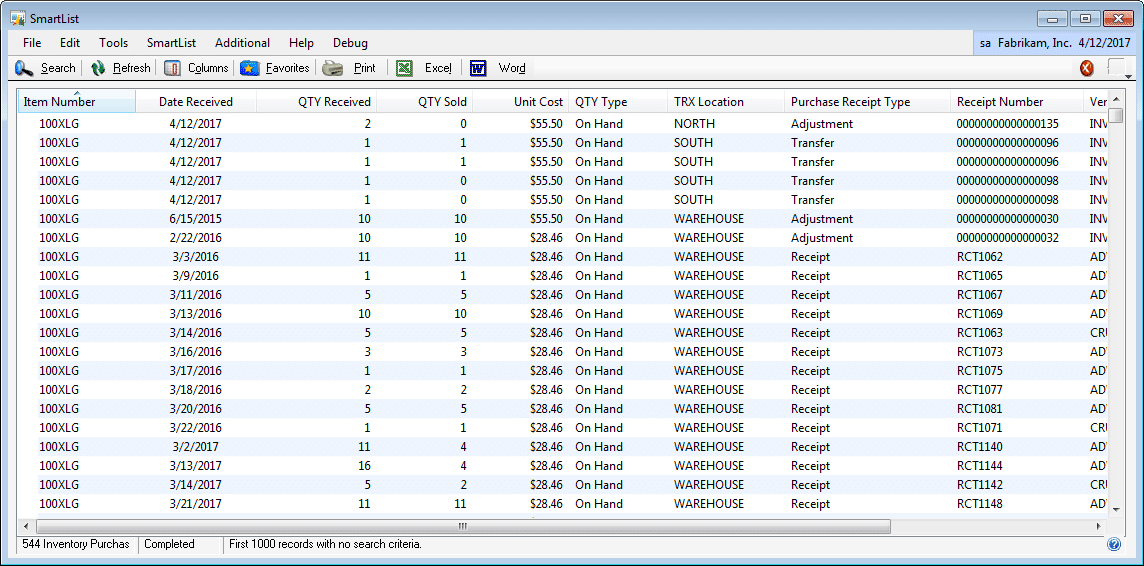 The navigation pane (treeview) will disappear and the data view will expand to take up the entire window. Hiding the treeview works best if you first expand the SmartList window to a larger size. This can be done by clicking on the lower right-hand corner of the window and dragging it down to the right to expand the window.
You can hide the treeview by pressing CTRL + 8.
Redisplay the treeview by pressing CTRL + 9 (or Additional >> Show Treeview).