Keep up to five SmartList Favorites open at the same time.
Setup
Navigation: Tools >> Setup >> Company >> Setup GP PowerPack
Mark the box next to TWK-SYS: SmartList Keep Favorite Open, then click DONE.
The feature will be enabled for the current user. Other users must restart their Dynamics GP client to enable this feature.
Using SmartList Keep Favorite Open
Select a Favorite you want to keep open, then select Keep Open from the Additional Menu on the SmartList window.
Navigation: SmartList >> Additional >> Keep Open (CTRL + O)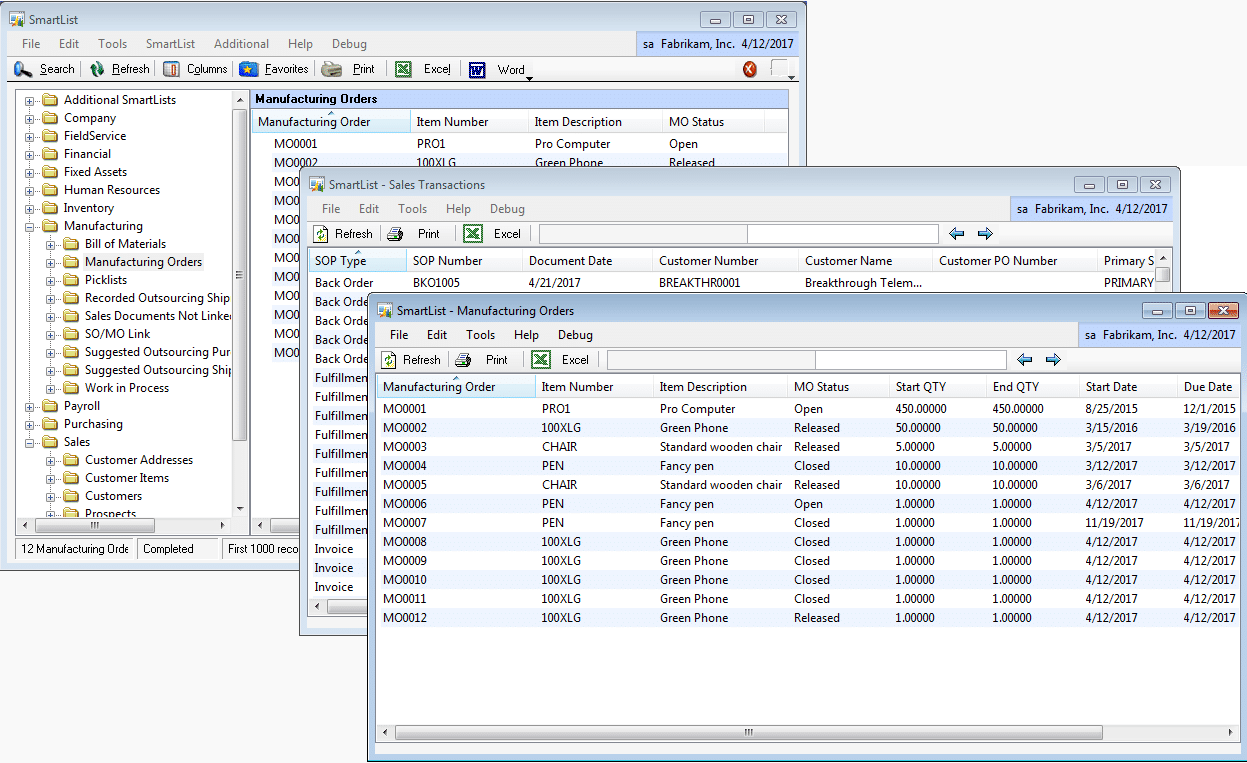 Up to five SmartList Favorites can be opened at the same time.
REFRESH- If data changes often, click the Refresh button to retrieve current information.
PRINT- Print the open SmartList Favorite.
EXCEL- Sends the open SmartList Favorite to Excel.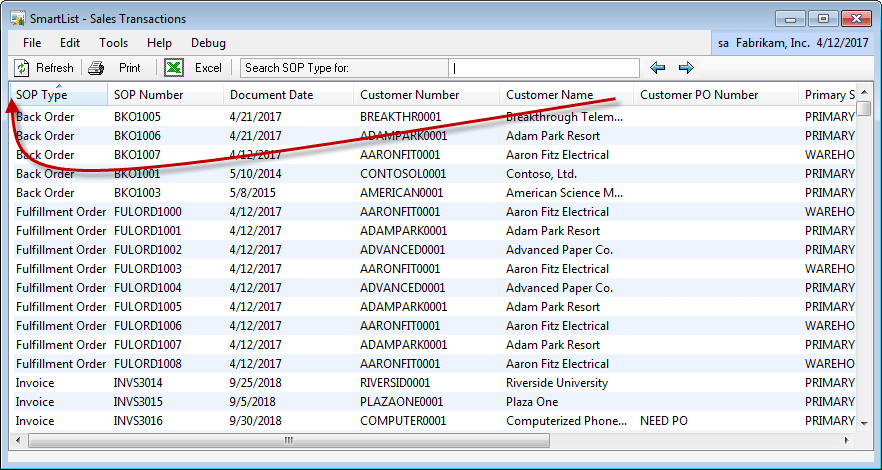 The SmartList Favorite has built-in search functionality to quickly locate information within the open SmartList. Select the column on which you want to search by dragging it into the first position. As shown above, Customer Name is being dragged to the first position.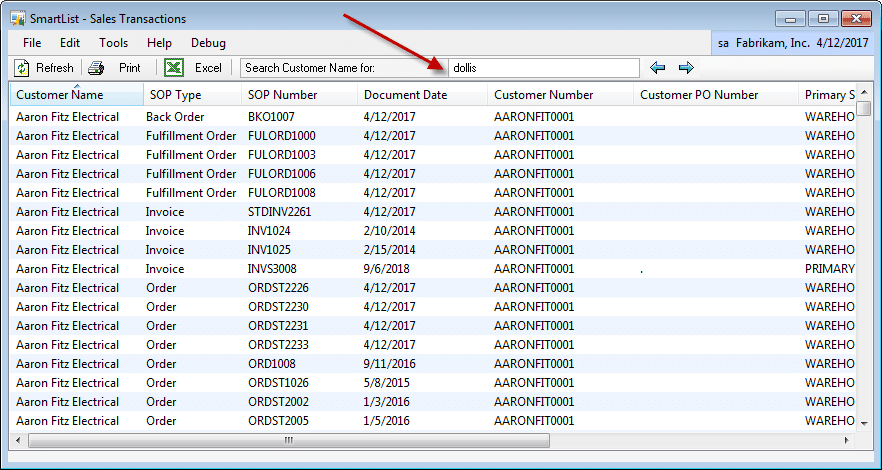 Click on the Column Header to sort the column by Customer Name. Click into the Search Box (shown above with the Red Arrow), and enter the search term. The window will perform a "contains" search. In this case the search term is "dollis". Press the TAB key to move out of the Search Term field, or click the NEXT button (the Blue Arrow pointing to the right) to search. The window will perform a "contains" search. The first Customer Name that contains "dollis" anywhere in the name will be located.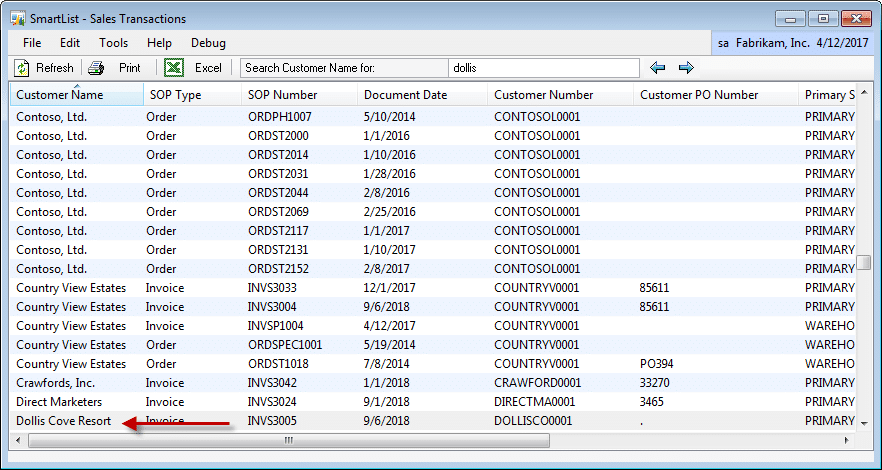 The window will scroll until it finds the first matching record.
Tips for searching:
Search for a date by entering the entire date, such as "1/1/2018" (include the "/" when entering dates)
Search for document numbers by entering just the last portion of a document number. For example, STDINV000010123 could be located by entering just "123".
Search for a dollar amount by entering the dollar amount as a string, such as $1,423.45 (include the dollar sign, comma, and period).
Reset the display by clicking into the Search Term field, deleting it, then pressing TAB to leave the field.