Void Open Payables Transaction Filters (VOP Filters) adds a number of different search fields to the VOP window so you can quickly locate a specific transaction without the need to scroll through thousands of records.
Setup
Navigation: Tools >> Setup >> Company >> Setup GP PowerPack
Mark the box next to MODULE: Void Open PM Trxn Filters, then click DONE.
The feature will be enabled for the current user. Other users must restart their Dynamics GP client to enable this feature.
Using VOP Filters
Navigation: Transactions >> Purchasing >> Void Open Transactions
Select a Vendor ID, then select Additional >> Filters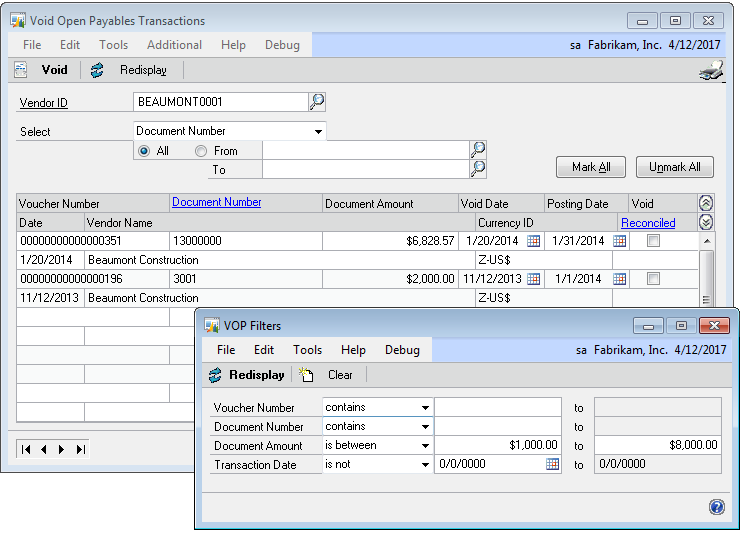 The VHP Filters window can locate documents by:
Voucher Number
Document Number
Transaction Date
Document Amount
When searching on Voucher or Document Number the filters apply a "contains" restriction. For example, entering "18" in the Voucher Number field will restrict the display to documents where the Voucher Number contains "18". The VOP window will update its display as soon as you tab out of a filter field.
Click CLEAR to remove all restrictions.
Mark the document you want to void, then click VOID. If you mark one or more documents and then change the Filters, the previously marked documents will become unmarked.