Copy and Paste an Account Number from one row to another in distribution scrolling windows. Copy/Paste is supported in the following windows:
GL Transaction Entry
GL Quick Journal Entry
Bank Transaction Entry
Sales Transaction Entry Distributions
Receivables Transaction Entry Distributions
Cash Receipts Entry Distributions
Purchasing Receivings Transaction Entry Distributions
Purchasing Invoice Entry Distributions
Purchasing Returns Entry Distributions
Payables Transaction Entry Distributions
Setup
Navigation: Tools >> Setup >> Company >> Setup GP PowerPack
Mark the box next to TWK-GL: Account Copy/Paste, then click DONE.
The feature will be enabled for the current user. Other users must restart their Dynamics GP client to enable this feature.
Using Account Copy/Paste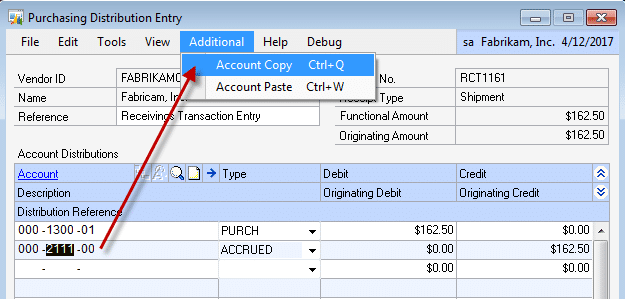 Click into the distribution account you want to copy. Click Additional >> Account Copy, or press CTRL + Q.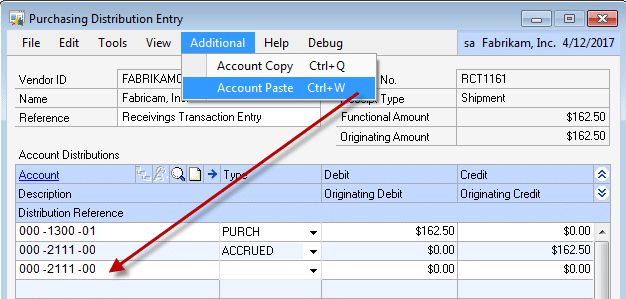 Click into a new line, then click Additional >> Account Paste, or press CTRL + W.