Auto-fill Distribution Reference copies the Reference field from the transaction header to each new GL transaction line.
Setup
Navigation: Tools >> Setup >> Company >> Setup GP PowerPack
Mark the box next to TWK-GL: Auto-fill Distribution Reference, then click DONE.
The feature will be enabled for the current user. Other users must restart their Dynamics GP client to enable this feature.
Using Auto-fill Distribution Reference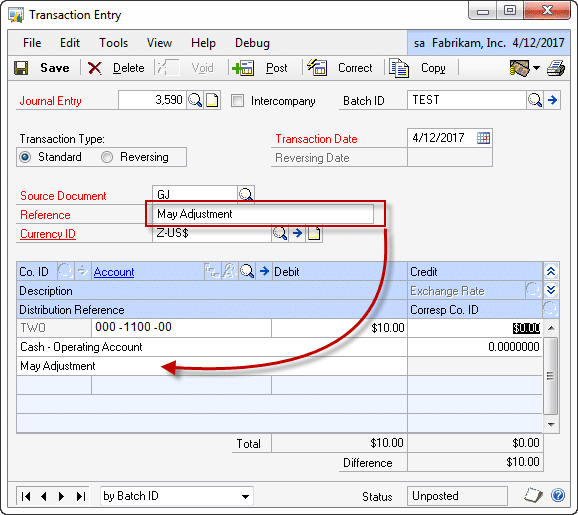 Enter information into the Reference field on the GL Transaction Header. As each new distribution line is added, the Distribution Reference will be populated with the Reference.
If you change the Distribution Reference it will not be over-written with the Reference.