Print Options Defaults provides default settings for all of the drop-down boxes and checkboxes on the Sales Document Print Options window.
For example, when printing Picking Tickets if you always have to mark "Print Separate Picking Ticket Per Site" and "Include Line Item Comments", the Defaults window can automatically set those options.
Setup
Navigation: Tools >> Setup >> Company >> Setup GP PowerPack
Mark the box next to TWK-SOP: Print Options Defaults*.
Then double-click on "SOP: Print Options Defaults*" to open the setup window.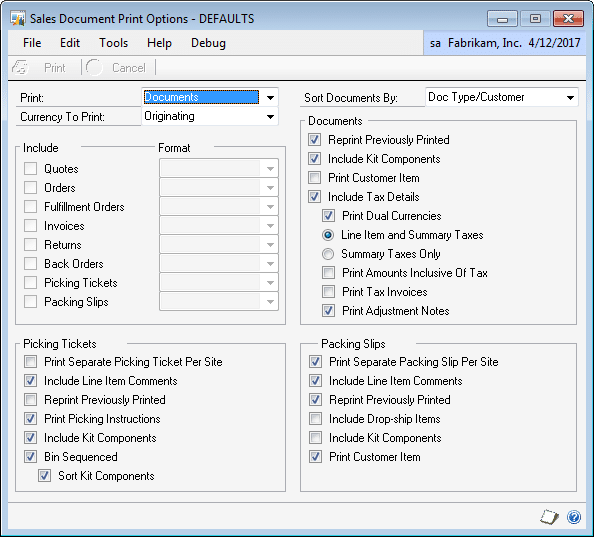 Mark checkboxes, or select options from drop-down lists, as desired. Click the Red X to close the window and save your selections.
None of the Document Format options are editable because the default report format can be set in Sales Order Processing setup.