A Manufacturing Estimate (ME) can be started from a Sales Quote. When an ME is linked to a quoted item the cost calculation on the ME will update the cost and price on the quote. Also, if the quoted item is a non-inventory item, when the ME is Accepted it will convert the item into a Sales Inventory type item so that it can be fulfilled from inventory.
An ME can also be linked to an existing Sales Line from the ME window.
From a Quote, select the sales line for which you want to create an ME, then select Additional >> Mfg Estimation. Or from an ME click the Linked To Sales expansion button:

The checkmark is displayed when a link exists.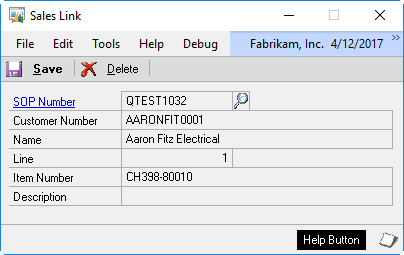 Click the SOP Number Lookup button to select a document line.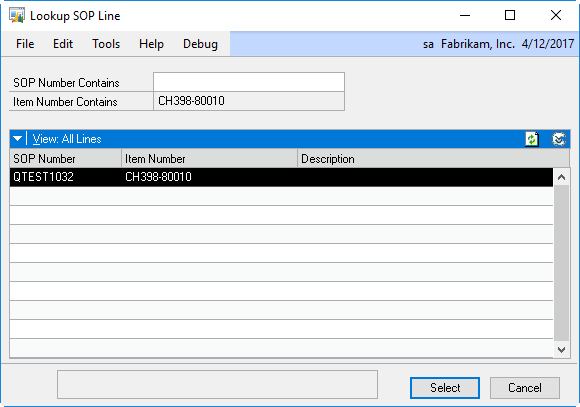 The Lookup will show only Sales QUOTE lines for the Item Number on the ME BOM. The same sales line can be linked to multiple ME BOMs.