Navigation: Inquiry >> Inventory >> Data Record Inquiry
The Data Record Inquiry window is view only, and provides access to both open and posted Data Records.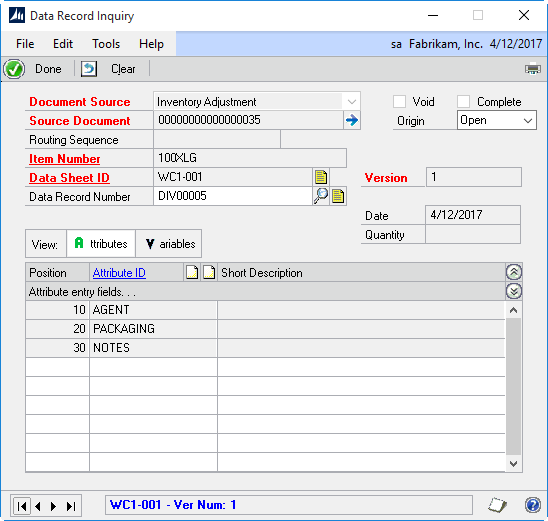 All notes opened from the Inquiry window will be opened in a view-only window. No changes can be made to the Data Record from this window.
Source Document Zoom: the blue arrow to the right of Source Document will open the selected document. Since the document may have moved from an Open transaction to a Historical transaction (i.e. it was posted), the zoom may not open the document. Try changing the Origin from Open to History, then click the zoom button again.